UK cinema release confirmed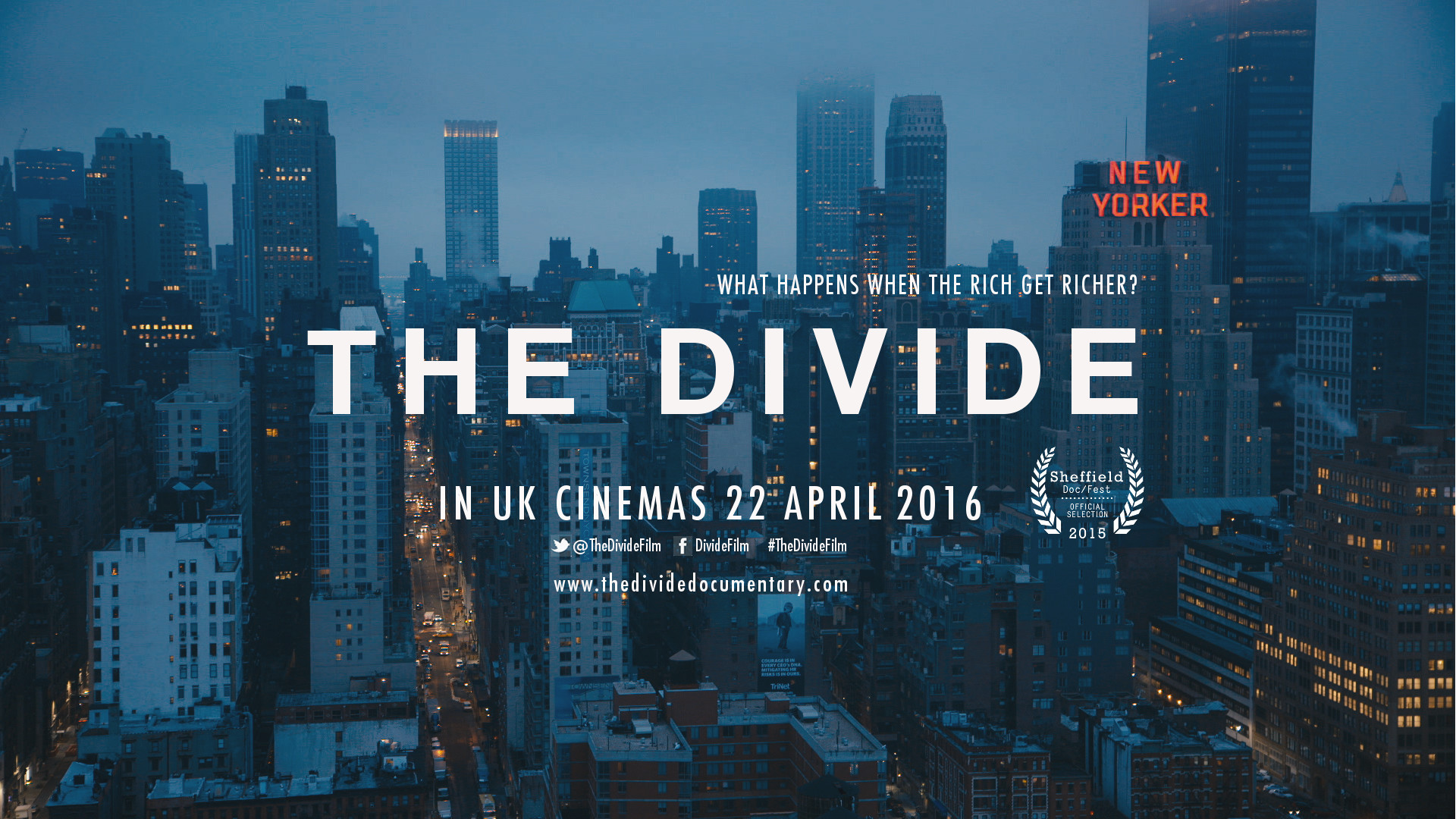 We can now confirm that THE DIVIDE will have a UK cinema release on the 22 April 2016. Described as "an extraordinary piece of filmmaking", "sublime" and "beautiful, funny & heartbreaking" we're thrilled it will now be reaching a wider audience. As soon as dates and venues are confirmed they will be posted onwww.thedividedocumentary.com/screenings. If you bought world premiere tickets, you will receive your invite shortly.
Want to organise your own screening when the film goes on release? Email screenings@dartmouthfilms.com with "community screening" in the subject header and we'll be in touch with more details.
We anticipate a US festival release in mid 2016, rolling out to other territories afterwards. We'll keep you posted as we have more news.